Learn more about moles through education or a talk
I hope you have read my page about moles and tried the fun quiz. You will have read some interesting, but basic facts about moles. However, there is much much more about the mole that is endlessly fascinating. If your group or organisation would like to know more from Norfolk's very own Lady Mole Catcher ®, take a look at how I can come and visit you and tell you more.
Education
'Fun and fascinating facts about moles'
As a qualified teacher, with an enhanced DBS, I have had extensive experience in both primary and secondary education, I can deliver educational, interactive, informative and fun lessons for your pupils.
Talks
'Tales of the Lady Mole Catcher'
I can visit your group or organisation and share my experience and knowledge of moles which are immensely fascinating creatures. My talks are informative and interesting and are sprinkled with amusing vignettes from Norfolk's very own Lady Mole Catcher®.
'Deadliest Pests Down Under'
I was recently offered the amazing opportunity to travel to Australia to work with Australian pest controllers and appear in 'Deadliest Pests Down Under' currently featured on DAVE. If you would like to hear more about my adventure down under, Please get in touch.
---
---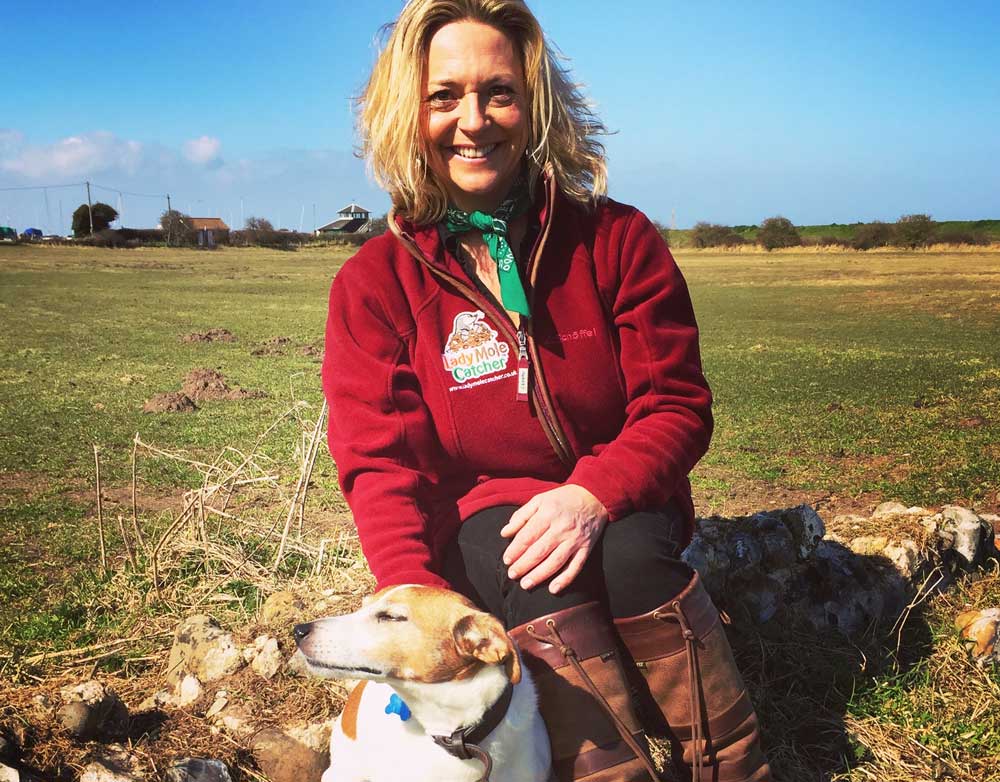 Louise Chapman BA (Hons) PGCE
Norfolk's very own Lady Mole Catcher®
---
Who I can educate, or talk to:
Schools/colleges
Businesses
Networking groups
Groups/organisations
After dinner speaking
Local Authorites
---
Just a short word of thanks for last week – you were fantastic and kept the guys entertained very well.
We have some very good speakers but you are definitely up there with the best of them.
Many thanks once again.
I hope our paths cross again in the future.

Bill – Norwich South Rotary Club
---